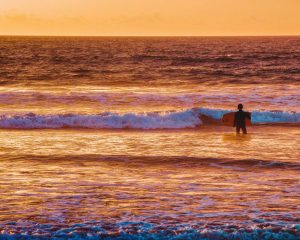 "Just as the wave cannot exist for itself, but is ever a part of the heaving surface of the ocean, so must I never live my life for itself, but always in the experience which is going on around me."  
Albert Schweitzer
We are a community that lives on two fronts…
One remains physically present with us year-round..
and the other visits us sometimes and leaves a blessing upon our hearts that stays with us.
You are already a part of us – carried in our hearts – even if you only occasionally visit!
Still, you may wish to establish a more formal relationship – a membership –  with our community.  Members of the community commit to caring for each other throughout the year, to worshipping together as often as they can, and working together for the coming of the day when the world lives as God always intended – in loving communion. 
You formally establish membership in our St. Peter's community by receiving the sacrament of Baptism and having your baptism registered in our formal records.  That happens automaticallly to those who are baptized at St. Peter's.   
If you were baptized in another trinitarian Christian denomination, you can become a member at St. Peter's by being "received" into our St. Peter's community at a Eucharist celebrated by our Bishop.  
If you want to consider being baptized or received at St. Peter's or having your child baptized here at St. Peter's, please  speak with our vicar or with any leader in the parish community.   And if you are already a member in another Episcopal Church community and wish to transfer your membership to St. Peter's, that is done as a simple request between the two parishes.
Member or not, if you are here, you are a part are part of our community, just as  the wave is part of the ocean.  We will always carry you and your needs  in our hearts and in our prayers.