The Sacrament of Baptism is full initiation into the Body of Christ, and our policy is presented in accord with the teachings, Church Canons. and the Book of Common Prayer.
Infants and Young Children: Requests for the baptism of infants and those who will need sponsors to speak on their behalf must originate from the parent. At least one of the parents must be a current, active member of a Church, which does not need to be an Episcopal Church. The Vicar of St. Peter's will contact the pastor or priest of that Church to request permission to baptize the child.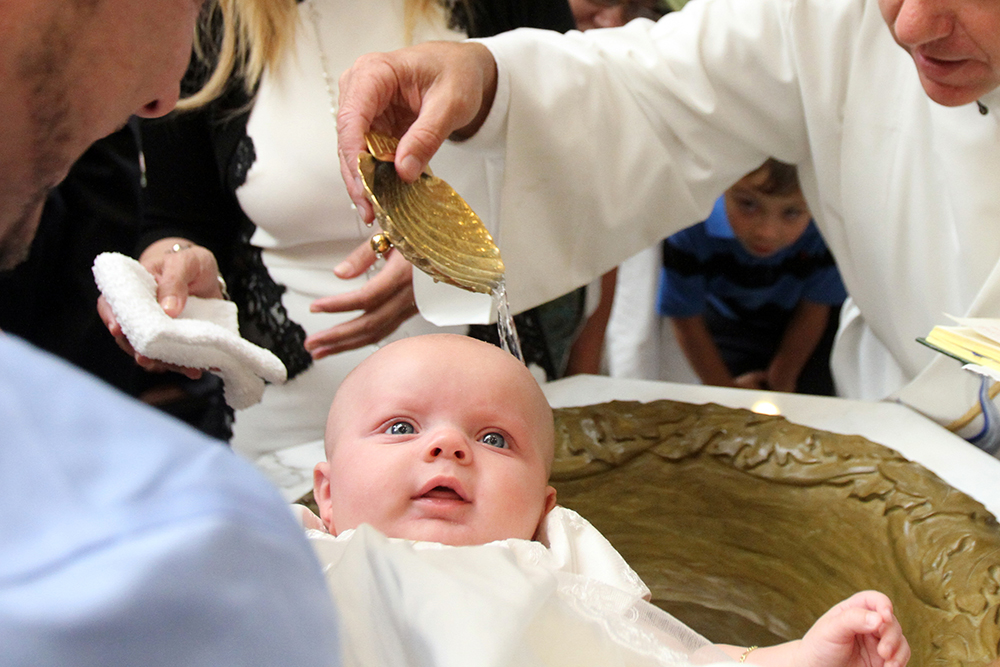 Pre-adolescent Child or Adult: Persons of an age who can affirm the baptismal vows for themselves may be baptized at any time upon confession of faith in Jesus Christ as Lord and Savior. Parental consent will be required for a pre-adolescent child.
Sponsors or Godparents: While traditionally, three godparents, or sponsors, are chosen (two of whom are the same gender as the child and one of the opposite gender) any number may be chosen. These persons are responsible for seeing that the child is nurtured in the Christian faith and life; they should be chosen carefully. We encourage that one sponsor be chosen from the local congregation.
All baptisms are administered within the Eucharist at a Sunday service. Baptism is typically appropriate at the Easter Vigil, Day of Pentecost, All Saint's Sunday and the Feast of the Baptism of our Lord. Exceptions may be made for extenuating circumstances.
Please contact the Vicar when desiring Holy Baptism.