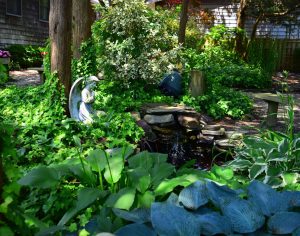 We are St. Peter's ~
We are a community of faith and hope, 
a place of light,
in the shadow of the lighthouse!
… with a special welcome to our summer guests!
We live the truth of Hebrews 13:2:  "Do not forget to welcome strangers,
for in so doing, some have entertained angels unawares!" 
You are welcome here!
Moments we hope you will enjoy ….
Stories and snacks in the garden

for children 3 & up (& their adult companions), Tuesdays at 11 a.m.
Bible study

in the parish hall or by zoom, Fridays at 10 a.m.
… and we are so sorry that you missed this amazing event:
It was amazing and great fun!  More pictures will be posted soon!