Come take a peek into the gospel of Luke!
Yes, you can drop in!  Even if you are only visiting!  And we don't care if you are a regular at digging into scriptrue or if you've never looked at it before!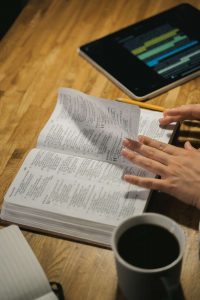 We really believe Jesus' words… "where two or three gather in my name, I will be there with you!"   We discover the richess of scripture more readily when we explore it together.  What's our Friday morning Bible study like?  Well, we aren't as much "studying" scripture as being blessed by it!   We try to read it fresh, every time.  Everyone is welcome!
You can either come into the parish house at 10 a.m. on Friday,  or you can log into zoom and join us remotely!
Click here at 10 a.m. Friday to connect via zoom
If the link above does not work, Go to zoom.us click "join meeting"
Enter Meeting ID  891 6476 0353 and enter Passcode  395 168