Our weekly Sunday Worship service offers prayer, music, congregational singing and spiritual reflection. A coffee hour is typically hosted by one of our parishioners immediately following this weekly 10:00 a.m. service. During the months of July and August we offer two services – one at 8:00 a.m. and another at 10:00 a.m.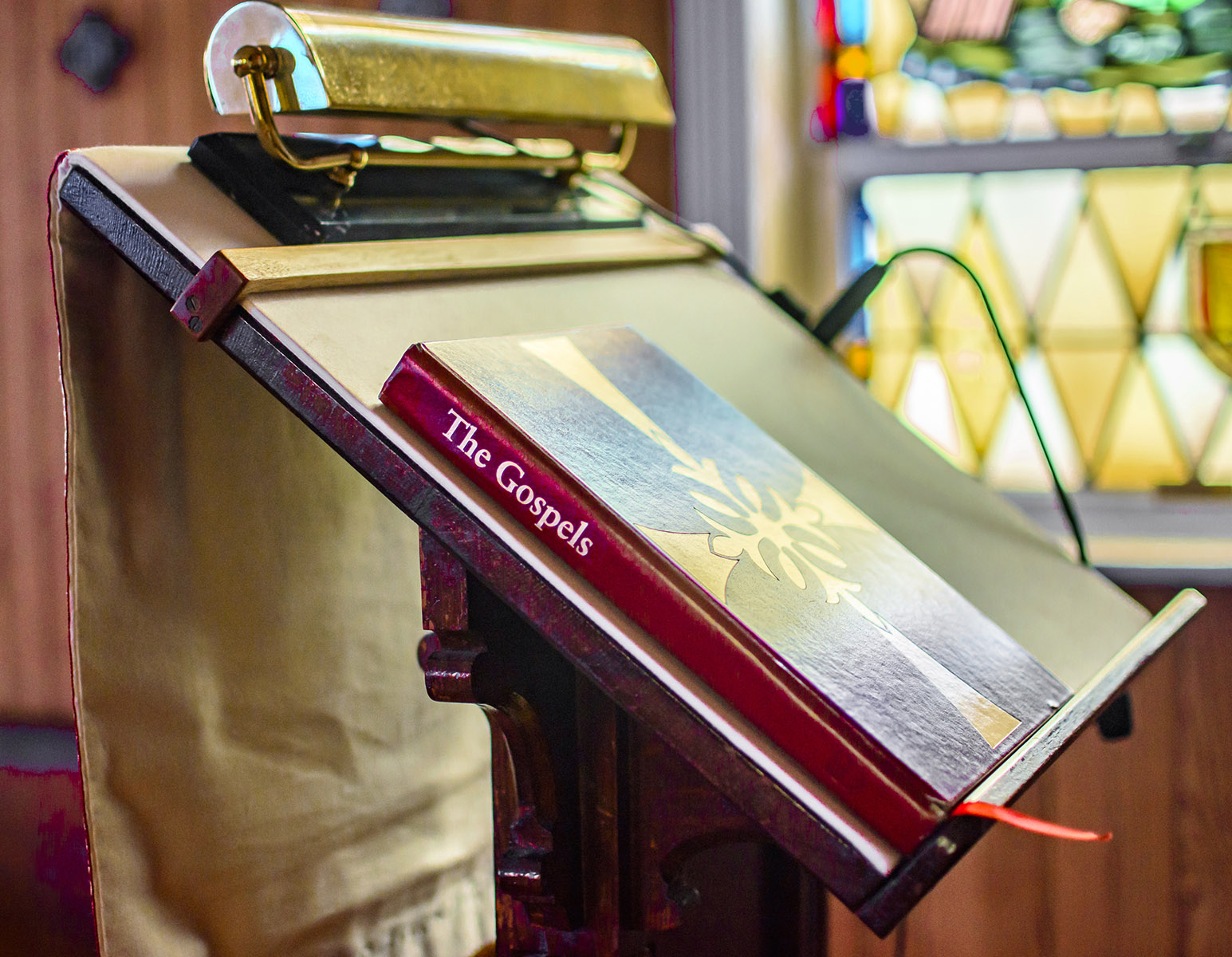 Our 10:00 a.m. service is a celebration of the Holy Eucharist (also known as Communion) in what is called Rite II, reflecting the modern English usage of the 1979 revised version of the Book of Common Prayer. It is attended by people of all ages, including families with children.
The first Wednesday of each month we hold a Healing Service at 12:00 Noon.
Throughout the year other worship services are offered. Please refer to the monthly calendar for details.
Note: Due to the COVID 19 health pandemic our in-house Sunday Worship and monthly Healing Mass services were suspended in March. However, a reopening plan was developed and approved by the Diocese. We reopened for in-person worship on Sunday October 25, 2020. However, our Church is small and we can accommodate only a limited number of parishioners. Therefore, if you are interested in attending our in-person Church service, please register by the preceding Thursday of each week. You may do so by calling the Church office at 609-494-2398 or by emailing the Church at officestpeterslbi@gmail.com. We will seat unregistered people after we have seated those who registered in advance, but please remember we cannot exceed our maximum number of attendees.
In the interim, we will continue to host Sunday Worship and monthly Healing Mass services via Zoom for those who are not interested in attending in-person worship at this time. If you are not on our email Zoom distribution and wish to be included, please notify our Church office at 609-494-2398. All are welcome; you need not be a member of our Church to attend.