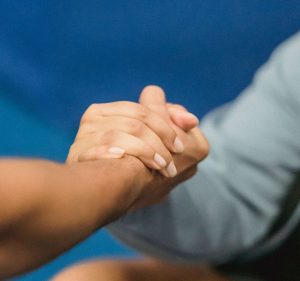 When you have a serious concern weighing you down… we've got a team of prayer companions!  Our Prayer Ministry team faithfully lifts up every day the needs that are brought to our attention.  If you have an immediate need for prayer, you may email your request to njflowerfairy@msn.com.  Prayer requests are shared only with the Prayer Ministry team and only with whatever details you are ready to share.  No matter what, you will find it helpful to know you have support as you carry your concerns!
And, on the other hand, if you want to be part of a powerful prayer ministry, you are welcome to join in!  The Prayer Ministry team will also help you know how to take up prayer for others.  You will surely find you are as blessed by this work as those for whom you pray!
Now the Prayer Ministry team does not do all the praying for the church!  We also have a weekly prayer list, used in our Saturday and Sunday worships.  This lets the whole parish family together lift up those in need.  If you would like to add someone to our weekly prayer list, contact the Church office at officestpeterslbi2@gmail.com.