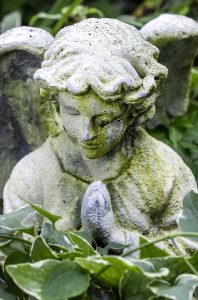 The Prayer Ministry team prays daily to encourage and support those who are suffering or in need. We pray that God's love, guidance and healing power will benefit the people in need.  Our Prayer Ministry Team is composed  of individuals committed to praying daily and quite specifically for prayer needs that arise during the week.  If you have an immediate need for prayer, you may email your request to njflowerfairy@msn.com
Surely, the Prayer Ministry team does not do all the praying for the church!  But this team does enable and encourage church members to pray daily and effectively.  In addition to the faithful intercessions and prayers of praise and gratitude lifted by the Prayer Ministry Team, the entire parish prays at every service for all those on our parish prayer list.
If you would like to add someone to our weekly prayer list (the list lifted by the entire congregation in prayer at each worship service, contact the Church office at officestpeterslbi2@gmail.com.