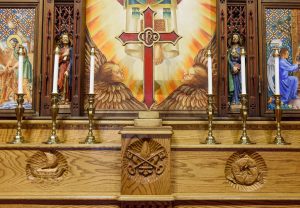 Worship services involve the talents and gifts of many people.
Acolyte: An Acolyte assists in the worship service by carrying a processional cross, lighting candles, and assisting the Vicar in the set up and clean up at the Altar. He or she hands the offering plates to the ushers and also collects the offerings at the end of the service. They are also called Altar servers and can be of either sex. There is no age requirement.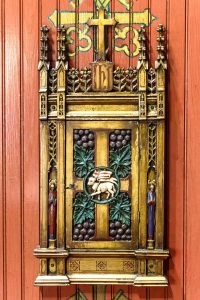 Eucharistic Minister: A Eucharistic Minister is a lay person who assists the Vicar in administering the Sacraments of Holy Communion. They may also take the Sacraments to those who are ill or otherwise unable to attend Church.
Lector/Prayers of the People Reader: A parishioner who assists at a worship service by reading the lection. Those participating in the Lector Ministry are called to proclaim the Word of God for masses offered on Sundays, Holy Days and other special services throughout the year.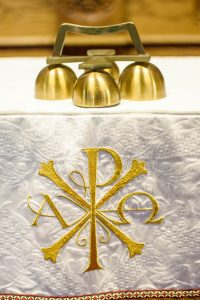 Usher/Greeter: The role of an usher is to welcome parishioners to the church service, distribute bulletins, and may, as required, show the person to their seat. He or she will also keep a count of the number of parishioners attending service. They also bring the Communion elements to the Altar for the Vicar's preparation of Communion. He/she will also pass the donation baskets and bring the offerings to the Altar for blessing.
Volunteers are always needed! If you are interested in participating in this Ministry, please contact our Church office.